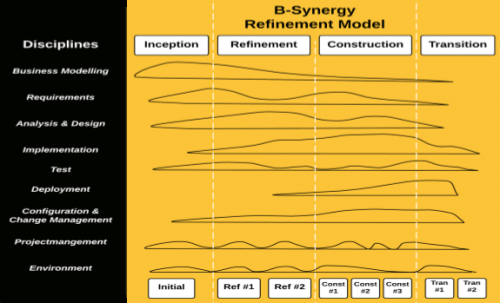 The way we work: be refined
B-Synergy always works according to BRM: B-Synergy's Refinement Methodology.

It is a self-developed methodology based on years of experience and extended knowledge of different forms of project methods. It is a guideline for Agile Development of composite applications: B-Synergy's best-practice method for BI-modal integration projects.

By working via this method, B-Synergy delivers products on-time and on-budget. There is total transparency and commitment between IT, business and stakeholders.

Application and Integration Architecture are designed at an early stage for changes regarding scalability, performance and future maintenance.