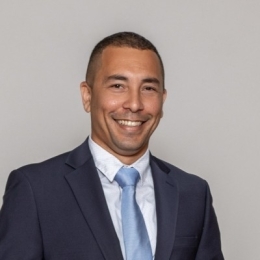 The Story of Gianni Nicolaas
How did you end up at B-Synergy?
B-Synergy stood out because of the unusual way in which their vacancy was published on a job site. It was not about what you could do in terms of content, but what you could also do alongside your work. At B-Synergy we do things a little differently.
How did you find moving here?
It was like coming home again. I have lived in the Netherlands before, so it was not new to me, but there are so many things you have to arrange as a newcomer. That takes time and patience.
Were you able to find a suitable home quickly?
I was able to find a house in Tilburg within two months. Housing in the Netherlands is scarce and expensive, so you need to be assured of an income if you want the process of finding a house to go more easily. Again, it takes time and patience, but you will certainly succeed.
How did your children feel about moving here? Did they get used to it quickly?
My kids love it. The Netherlands has a lot to offer children, to ensure that they grow up full of joy, happiness and health.
Was it a difficult decision to make?
No. Mainly because I've lived here before.
Has B-Synergy met your expectations?
B-Synergy is a great company with terrific colleagues where a lot of substantive research is done into matters in the field of software development and software implementation. This is important to me, so that I'm also aware of the latest developments. This allows me to give well-founded advice to organizations that's not just based on a feeling or marketing.
What has B-Synergy done for you?
B-Synergy ensured that I could make the move to the Netherlands with peace of mind. Transport, communication and security of work were all arranged.