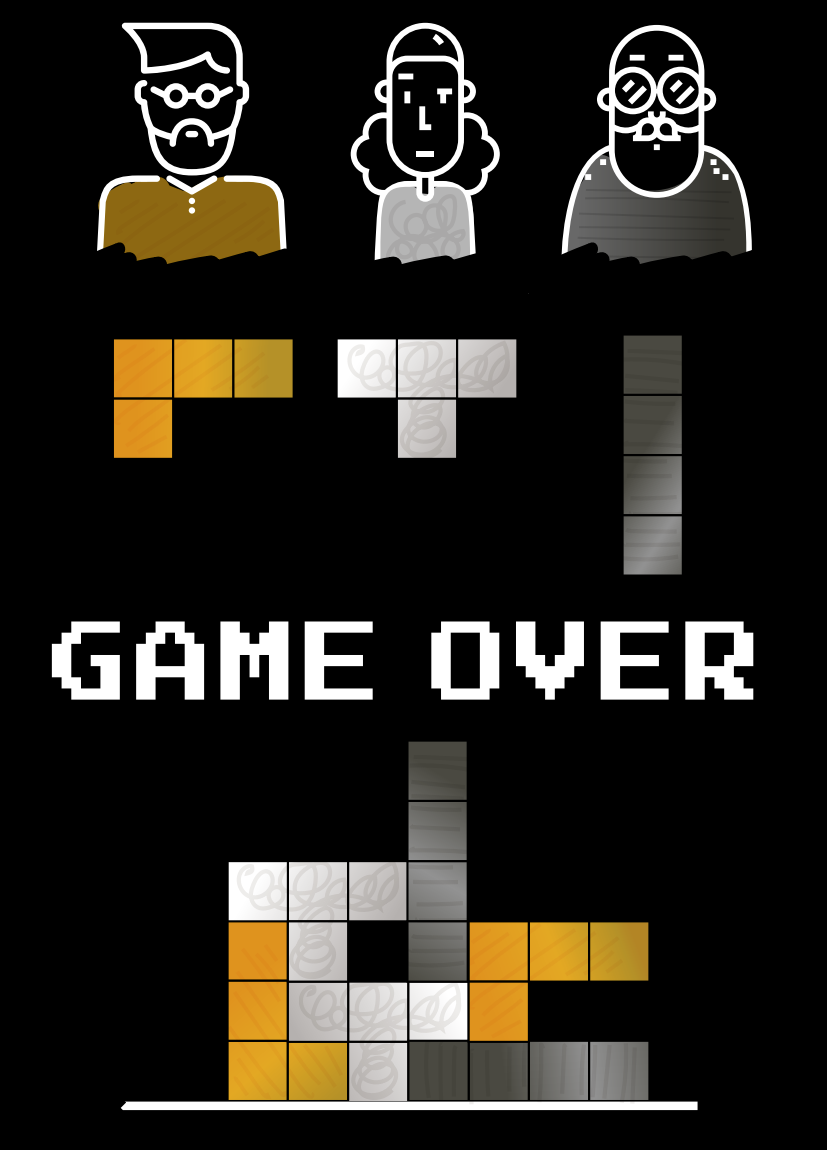 OutSystems is great for developing software quickly, and when the right database and application architecture are applied, OutSystems software is easy to change and maintain. But what happens if your organization did not give architecture the attention it deserves?
We have seen numerous companies and OutSystems Partners struggle with bloated OutSystems landscapes. OutSystems customers' speed of change is reduced significantly because of OutSystems application technical debt created by inexperienced OutSystems customers. Citizen development is also not helping, as inexperienced citizen developers are put under pressure by demanding businesses in a position where speed of delivery is all that matters, and the downward spiral towards what we call "Tetris Architecture" begins.
Many IT management teams counter this spiral by adding more resources to address the obvious slowing down of application delivery. However, adding more people without having a clearly governed architecture will only result in the opposite. Too many functions doing the same thing; databases full of redundant tables; developers and development teams inventing the wheel over and over again... The deeper you get into the Tetris Spiral, the more costly OutSystems will be. OutSystems cost of ownership increases dramatically when you are playing Tetris.
Let us help you by reviewing the way you use OutSystems. We can support your teams with practical advice, or even offer prefabricated modules from our own OutSystems Forge. We will identify and reduce most of your redundant tables. Although we love OutSystems, sometimes even we have to conclude that solutions can be better built architecturally using other tools, for example SAP when you are a SAP customer, or Flutter when you need high demanding or customer-facing mobile apps. Our very knowledgeable architects all have 20+ years experience.
We guarantee that our advice will reduce the OutSystems' cost of ownership significantly.